THE BEST (AND WORST) THINGS ABOUT AN EXPAT ASSIGNMENT
2017-02-16
« Back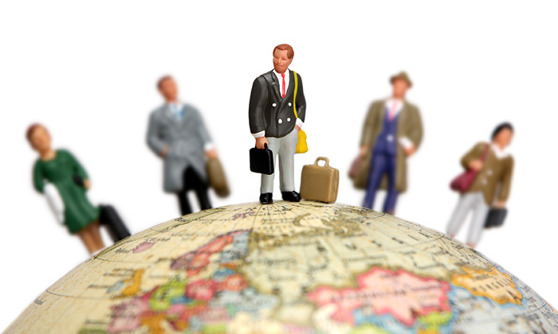 The number of employees on an expatriate assignment continues to rise. A rite of passage for many future leaders, an expatriate assignment is full of opportunities and risks.

Take a look at this article that explores the best and worst things of an expatriate assignment and be ready for the ride of your life!

AN EXPATRIATE ASSIGNMENT: NOW THE HARD QUESTION – WHERE?

Current expat trends show that Western Europe and the US are the two biggest regions sending and receiving expats. London and Geneva are often considered to be the best cities in Europe while New York seems to be the favourite in the USA.

The Asia-Pacific zone is currently experiencing an important rise in expatriates, especially in Shanghai, Singapore and Hong Kong. However, there is a visible drop in expatriations in Africa due to current political tensions and wars.

CHECKLIST: HOW TO DECIDE ON THE LOCATION
Sending employees abroad can provide significant opportunities for companies as well as for employees. For expatriations to be a success for both parties, however, companies and expats must carefully consider the following aspects when selecting a location:
Current market situation and opportunities
Added value of the country and its knowledge in a specific field
Local savoir-faire and experiences that can be shared with other parts of the business
Expat expectations and specialisations. For example, engineers in the oil and gas industry are ideal for assignments in the Middle East or Africa
Expat profile and situation (gender, family, etc.) which determines the level of living conditions required

THE BEST AND WORST THINGS ABOUT AN EXPATRIATION ASSIGNMENT
When is the right moment to go abroad? And what benefits are there for the employee and the company?

Attitudes towards expatriations can be very mixed. While some employees see the benefits, others are often more worried about the many challenges international assignments can present. From losing touch with the parent company to not receiving adequate cultural awareness training support, employees can sometimes fail to see the many benefits an international assignment can bring both personally and professionally.

Any company hoping to send employees abroad, therefore, needs to actively present international assignments as positive opportunities by emphasising their advantages. Highlighting some of the following topics can help companies avoid creating mistrust or misunderstanding with potential expatriates:
Potential for career progression
Increased salary or compensation in many cases
Attractive perks and benefits for the whole family
Development of professional skills that could lead to future promotion
Enhanced personal experiences and potential opportunities for travel they will have abroad
Discovery of new people, traditions, landscapes and ways of working
Familiarise kids to a new language and culture and open their mind
Added values and benefits that the employee will contribute to the company
Expatriates need to understand that it is the right moment to go abroad and that it will result in benefits not only for the company but for themselves.
"FORTUNE FAVOURS THE PREPARED MIND" – LOUIS PASTEUR

When relocating abroad, expatriates face a whole new set of cultural norms, attitudes and behaviours. Their ability to integrate their new cultural surroundings with their own unique cultural background and expectations is paramount to the success of the expatriation.

Expats must have an in-depth understanding of the destination country in order to avoid culture shock and to build more profitable relationships with locals.

Living and working in another country can be radically different so it's essential that expats have the cultural skills they need to adapt to and understand the new customs and traditions they encounter to optimise the expatriation.

GET YOURSELF AS WELL AS YOUR FAMILY READY

Cultural awareness training for relocation programmes can vastly help to improve an expatriate's experience and success when living and working abroad. Training helps to prepare future expatriates and their families for their relocation abroad and provides them with a global understanding of the culture, values, customs and traditions of the new country.

The family should also be involved in any cultural awareness training that is organised, as studies show that if the family does not successfully adapt to the host country, the whole expatriation could be in jeopardy. By having expatriates and their families participate in a culture for relocation programme, companies will get the most out of the employee's assignment, thereby increasing their ROI.

An expatriation assignment offers a unique experience for both the expatriate employee and their family. As such the importance of cultural awareness training programmes should not be underestimated. Providing the right level of cultural support and training combined with selecting the most appropriate location and marketing the benefits of the assignment, companies can truly benefit from sending their employees to live and work abroad.

Source: Communicaid Group
https://www.communicaid.com/cross-cultural-training/blog/living-and-working-abroad-the-expatriate-experience