Luxembourg ranks 4th best European city to live in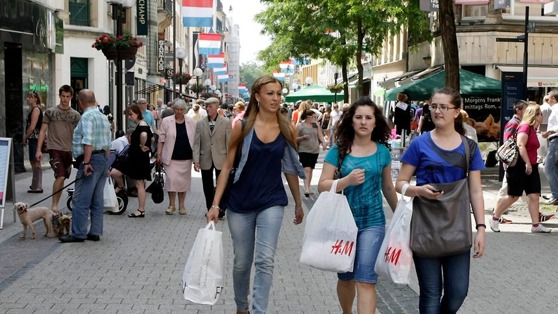 Luxembourg City is the fourth best European city to live in— just behind Vilnius, Stockholm and Copenhagen, according to the latest Eurostat study.
When asked whether they were satisfied with the standard of living in their cities, most respondents gave positive answers, with the highest level of satisfaction being registered in Lithuanian capital, Vilnius (98%).
In the list of the EU's statistical agency, Stockholm (Sweden) and Copenhagen (Denmark) both follow at 97%.
Luxembourg and the Austrian capital of Vienna appear soon after, with a 96% satisfaction rating, reflecting an overall trend in responses: 18 European capitals exceeded 90%.
At the end of the table appear cities such as Paris (83%), Rome (80%) and Athens (71%).
SOURCE: Luxembourg POST
http://www.wort.lu/en/luxembourg/eurostat-study-luxembourg-ranks-4th-best-european-city-to-live-in-57d02fb5ac730ff4e7f66127