Striking the right balance in life - Kuala Lumpur
2016-08-18
« Back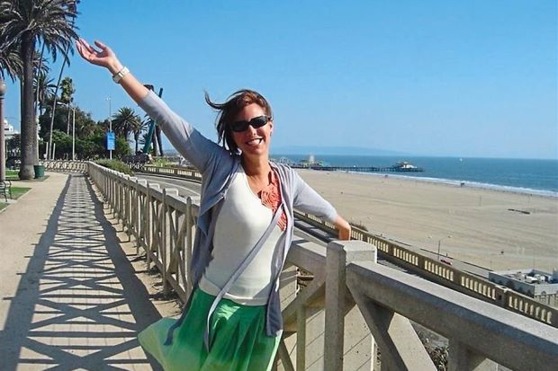 This is the fifth article in a six-part series that explores the stories of people living in Kuala Lumpur. This month we meet Meredith DePaolo, a screenwriter and mother who believes that anyone can achieve success, but that it takes plenty of patience, time and hard work.
"Sometimes, being the expatriate spouse means having to make significant compromises. My name is Meredith, and my husband and I moved to Malaysia in 2008. We had been living in the Middle East and when we arrived in Malaysia, we were both struck by the warmth and happiness of Malaysians.
People were dressed in bright colours and everyone seemed to enjoy themselves whether they were at work or sharing a meal at a hawker stall. Malaysia was friendly and forward-looking, and I felt it would be a really exciting place to live.
We came to Kuala Lumpur intending to stay six months. My husband was here looking into expansion opportunities for his company, and since I was a television producer and writer, I could work remotely from anywhere in the world. We settled quickly, made friends with expatriates and locals, and travelled around the country as well as the region.
After a few months, my husband started seeing plenty of opportunities in Malaysia, so he proposed starting his own business based out of KL. I was at a real crossroad then. While I could write from anywhere in the world, I felt that I really needed to be back in the US if I wanted to take my career to the next level and get my work produced and made into films.
So living in Malaysia was not the best thing for my career, but my husband was convinced about the opportunities and subsequently his business did very well.
Realising that Malaysia would be our home for the next few years, I decided to explore the local film and arts scene.
I met several writing groups and worked on a couple of ideas that I had for movie scripts. At the same time, my husband and I decided to start a family, and it wasn't long before I was pregnant. I didn't have the easiest pregnancy, so I was advised to rest at home for most of it.
Writing is a very solitary activity, and living halfway around the world from Los Angeles made me feel very isolated. Not only was I far away from my family, I was also busy writing scripts that maybe were not even commercially viable. I didn't have the validation that I needed to know if I was progressing in my work or if I was just wasting my time. Then, very quickly, time became something that I didn't have anymore.
My first daughter was born in 2013 and my second daughter was born in 2015. Suddenly, I was so busy raising two girls that I didn't really have time to focus on my writing. I would try to sit down at the computer during their nap times, but it isn't easy to write unless the inspiration is there. Often I was frustrated, my thoughts were interrupted, and I would stay up in bed at night thinking of what I wanted to write and express. Only in the silence and stillness of the night when everyone was sleeping could I get into the zone and develop my stories. Needless to say, I was always tired juggling motherhood with my desire to achieve success with my writing. Slowly over about one year, I made progress on a horror script called "Devil's Eye".
The main elements of the script are inspired by true events that happened in Little Hope, Kentucky in the US, just after the turn of the 19th century.
About half of the screenplay takes place inside a cave complex, and the plot revolves around a father trying to rescue his son. Some of the perils that the father faced were inspired by an unexpectedly terrifying day trip I took with friends to the Gomantong Cave in Borneo.
Gomantong Cave is covered in several tonnes of bat guano and is home to thousands of bats. Additionally, it also has the distinction of having the highest concentration of cockroaches in the world. Several million cockroaches live there. Several million! And I didn't discover that until we were deep inside the dark cave and I took a photo. My flash went off and revealed the horror surrounding us.
I've never applied for any sort of writing fellowship or award before, but I knew that I needed to kick-start my career and make things happen, because I wasn't seeing any path to the future. I decided to put the finishing touches on Devil's Eye and submit it to the New York Women in Film & Television's Writers Lab.
The Writers Lab is funded by Meryl Streep and brings together 12 women screenwriters and professional female filmmakers for a four-day screenwriting retreat to inspire the writers and improve their work. It is an extremely prestigious award with only 12 people selected out of 3,500 entries.
Happily, two weeks ago, I received a phone call! An incredible phone call that gave me the validation I needed to keep pursuing my passion; I had been selected to participate in the Meryl Streep Writers Lab Fellowship taking place next month! I'm nervous and excited. I'm looking forward to new opportunities that can open up to me after the fellowship.
Finding the right balance between being a screenwriter and mother is not at all easy, but I'm trying!"
A creative and adventurous American who has found a beautiful life and love in Malaysia.
Source: THE STAR
By Nicole C.
http://www.thestar.com.my/metro/views/2016/08/15/striking-the-right-balance-in-life-this-is-the-fifth-article-in-a-sixpart-series-that-explores-the-s/