L.A. is a great place to retire (if cost of living isn't an issue)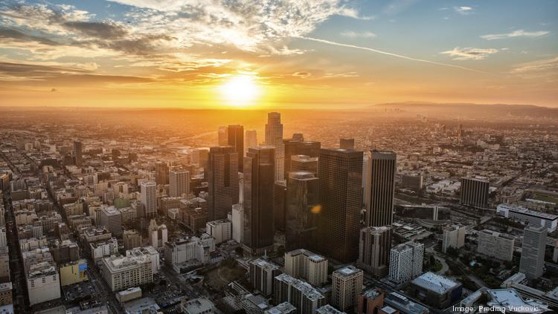 Angelenos may be surprised to learn that L.A. is considered a good place to retire.
Not because it's affordable, because it's not, ranking 125th among the 150 biggest U.S. cities in a WalletHub analysis. But the financial planning website ranked Los Angeles 10th overall among the best cities to retire thanks to quality of life and senior-friendly activities.
More and more, Americans are delaying retirement because of financial insecurity — a quarter of workers have no money saved for their golden years, and 56 percent have accumulated debt that keeps them in the workforce, according to the Employee Benefit Research Institute's latest Retirement Confidence Survey.
Last year, 21 percent of workers expected to retire at age 65, but only 9 percent were able to.
Thus, WalletHub examined which cities are retirement-friendly and which are not, and despite L.A.'s low "affordability" rank, the City of Angels scored high.
The weather's good for one thing, with Los Angeles ranking 10th by that measure and Glendale, California, topping the list, contributing to L.A. and its suburb placing second and first, respectively, in "quality of life." And L.A. tied for No. 1 in the number of recreation and senior centers per capita, ranking 12th overall in "activities."
By the way, the friendliest city for retirees per WalletHub? Orlando.
Source: BIZ JOURNALS
By: Annlee Ellingson
http://www.bizjournals.com/losangeles/news/2016/08/16/l-a-is-a-great-place-to-retire-if-cost-of-living.html