How to travel on a budget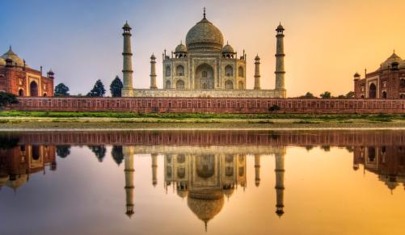 Cape Town - American writer Henry Miller once said "One's destination is never the place but a new way of seeing things."
Echoing this sentiment is Clarence Ford, popular radio personality at Heart FM, avid traveller and founder of LeisureFin, an accredited travel financier and booking agent.
"Travel expands the mind, introduces you to new places and faces, and creates priceless memories. But it can come with a price-tag, especially when travelling on the rand," says Ford. Here he rounds-up four good reasons to indulge your wanderlust, and suggests how it can be done more affordably.
Major marriage milestones
While every year after saying "I do" needs special acknowledgement, the big ones deserve it. 10th, 25th or 50th wedding anniversaries are momentous moments in a couple's marriage and signal that their bond is as strong as ever. While a candlelit dinner may suffice initially, milestones are best celebrated while on a romantic trip together.
"Saving towards a big anniversary is possible, especially as you'll have many years' notice in which to do so," quips Ford. "But to enjoy a really special occasion, additional finance may be needed to top up the budget from a three-star experience to five."
Celebrate with the happy couple in person
Many South Africans have relatives who have moved abroad, met the love of their life and put a ring on it. If this is your son or daughter, sister or brother, you'll not want to miss the Big Day – especially if you're a best man or bridesmaid! – yet with only a few months to prepare, finding the finance may be tricky.
"A flight to London in economy for instance costs in the region of R11k while one to New York is R17k up! Add to that accommodation, food, transport, wedding attire and gifts and you're easily looking at R25k+ pp," says Ford. "
By paying off the costs in manageable chunks at rates that are below traditional forms of finance, you can enjoy the trip without worrying about the price."
Be a Super Fan to your boys abroad
It's no secret, South Africans love their sport. And if you're a die-hard, you'll want to show your team your support wherever they are. While watching them in person every game, on every continent isn't viable, there may be one match that you just cannot miss – especially if it is held in a country you'd like to visit too.
Fortunately the next Rugby World Cup will be held in 2019 in Japan. "For sons and pops this is an incredibly bonding experience. But if a special family member doesn't have the funds to travel themselves, but you do, then consider financing their portion as a birthday gift."
Get loved-up at sea
Cruising is no longer the pastime of grannies and grandpas; it's a firm favourite among families and jazz lovers too. Notwithstanding the round-the-clock buffet of treats and eats, there's an endless array of entertainment on tap too. Some cruises, like the Love Cruise, are also specialist experiences. Sailing between Cape Town and Mossel Bay or Cape Town and Walvis Bay, every January for three or five nights, its dress-up parties and all-day and night line-up of old-school crooners and local jazz and music legends see guests groove while they cruise – an ideal way to see in the New Year.
"A floating hotel, a cruise is often more cost-effective than other types of holidays as your transport and accommodation are all rolled into one," says Ford. Yet after a busy festive season when money might be tight, additional finance to cover the full cost of the cruise may be required.
"These are just some of the reasons why people wish to travel; everyone's idea of a holiday is different and could be climbing Kilimanjaro, going on a Contiki or visiting Disneyland," says Ford.
Source: IOL
http://www.iol.co.za/travel/travel-tips/how-to-travel-on-a-budget-2055307