Hong Kong's new expat hotspots
2016-08-14
« Back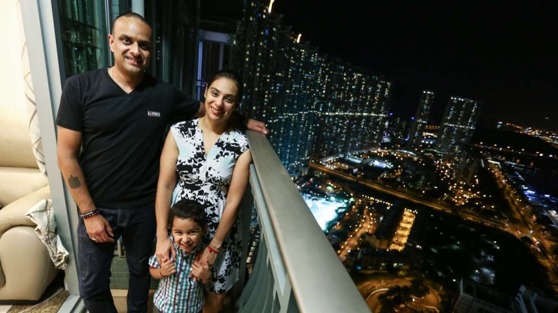 Foreign professionals are choosing to live in less expensive areas such as Chai Wan and Austin on salary cutbacks and high cost of living, relocation firms say.
New expatriate enclaves are emerging in Hong Kong with foreign professionals choosing to live in less expensive parts of the city as companies cut salary packages, relocation firms have said.
Traditionally popular expat locations such as the Mid-Levels and The Peak have been skipped over for more affordable areas including North Point, Chai Wan, Sai Wan Ho, Austin, Olympic, Tung Chung or even in New Territories East.
Meanwhile, those moving to the city, which this year ranked in a survey as the most expensive city in the world for expats, are more likely to be singles and childless couples, according to professional movers.
Maggie Chen, general manager for Allied Pickfords in Hong Kong, cited cutbacks to expat packages after the 2011 financial crisis, combined with the cost of living, as the factors underpinning the trend. She said her company was increasingly required to be competitive with its relocation prices, as clients hunted around for the best deal.
"We still have a lot of people coming into Hong Kong," she said. "But they are seeing a massive cut in their packages. They are sometimes offered local rather than expat packages.
"So the assignees are a new generation – they are sometimes single or a couple without children. They have smaller shipments. It's tough out there. You can tell that from the leases they are choosing."
The findings correlate with data released earlier this year from property listings start-up Spacious.hk, which showed there had been a drop in the number of property searches on Hong Kong island (5.4 per cent).
Simultaneously, the number of property searches increased for both Kowloon (3.5 per cent) and the New Territories (3.1 per cent) in the second half of last year compared with the first six months of the year.
House hunting: a good real estate agent can help new expats take the hassle out of searching for a home in Hong Kong
Buying a home in Hong Kong remains a distant dream for many, but the evidence suggests that property hunters are at least looking for more affordable options in up-and-coming areas.
Edina Wong, head of residential leasing at Savills, said areas such as Tung Chung had become more popular because of their affordability and good travel connections.
She supported suggestions that expats were more prepared to live in areas away from Hong Kong island. "People are still choosing the traditional areas but we are seeing a willingness to consider other areas as long as they are along MTR lines," she said.
"Since there are no children to consider, there is no need to look in the school districts or catchment areas. They are more willing to venture out and seem to be more interested [in mixing] among locals."
Wong also said that her company had so far enjoyed better business than last year and observed the trend of more families leaving Hong Kong than coming to the city.
She cited big banks cutting staff numbers as a contributing factor to the exodus. She said Savills had seen fewer families relocating to Hong Kong, meaning that a growing proportion of its clients were singles and couples without children.
Fitness trainer Ash Joshi, 39, moved to Hong Kong with his 38-year-old wife Hina, a banking sector project manager, and their three-year-old son Yash in April 2015, after previous stints in Manila and London.
The British couple were initially put up in a serviced apartment in Quarry Bay by his wife's employer but eventually chose Tung Chung as their home.
Joshi said although Quarry Bay might traditionally be considered a convenient location on Hong Kong island, he found the "hustle and bustle" to be "stressful".
But he said his family have since found they can afford to live comfortably in the relative peace of Lantau Island, where they pay HKD$25,000 per month for a three-bedroom flat.
The couple could not afford a comparable apartment in the ­Mid-Levels, as they are also paying a monthly fee of HK$11,000 to send their son to an international school. And now that Joshi has managed to set up his business – AJ Fitness – they can finally afford to frequently socialise.
They have, however, saved money by renting their home directly from the landlord after seeing it advertised on Facebook.
"I call Hong Kong 'Marmite'," he said. "You either love it or you hate it. I hated it when I first got here – coming from a place like Manila where everyone seems very happy, to here where people in the street can seem rude.
"But my whole mindset changed when we moved to Tung Chung ... in terms of community feeling, it is really nice around here, because everyone knows everyone."
Source: SOUTH CHINA MORNING POST
By: Rachel Blundy
http://www.scmp.com/news/hong-kong/education-community/article/2002934/hong-kongs-new-expat-hotspots