September breaks in Oslo… Direct from Aberdeen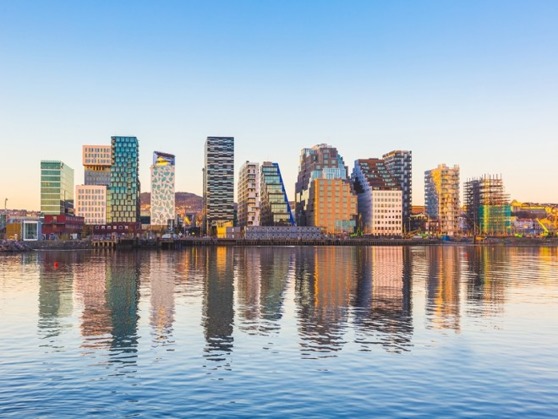 Isn't the month of September a lovely time to take a break?
Not quite summer, not quite autumn but usually pleasant weather in most places. If your summer holiday is a dim and distant memory and you feel the need to escape for another short break before the onset of the colder months, then why not give Oslo a whirl?
With direct flights from Aberdeen taking less than two hours to get there, you could really make the most of a few days in the Norwegian capital. Laid back and rather charming, Oslo is one of Europe's fastest growing cities, packed with museums, good restaurants and bars, all surrounded by mountain peaks and lush woodlands…a lovely combination of urban chic and nature.
A trip to Oslo just wouldn't be complete without dipping into the history of the Scandinavian Vikings and their culture. One of the best places to learn more about the Viking Age is the Viking Ship Museum which houses two of the best preserved wooden Viking ships as well as various other interesting finds and artifacts. The Historical Museum is also very informative if you want to delve a little deeper into this fascinating period.
There are also plenty of city tours and boat trips available and these can often be the best way of seeing more than you might do when you are only on a short break. That said, Oslo is pretty compact and you can easily explore the best of the city on foot, or by bike.
An easy and relaxing way of getting around and seeing Oslo's highlights is the city tour bus. The 'hop on/hop off' sightseeing tour is ideal and offers an informative overview of the city. Or, you could take a nice mini cruise on a traditional sailing ship that passes most of the key landmarks as well as some pretty little islands on the Oslo Fjord.
Whichever way you choose to spend your time here, you will enjoy all Oslo has to offer and it's a change from the norm.
We've got some great travel deals for Oslo this September with our friends at the social travel network talkholiday. You can save on hotels and excursions too.
Source:
Press and Journal
By:
Kelsey Barbour
https://www.pressandjournal.co.uk/fp/lifestyle/travel/991462/september-breaks-oslo-direct-aberdeen