Head for the hills on the sun-drenched island of Mallorca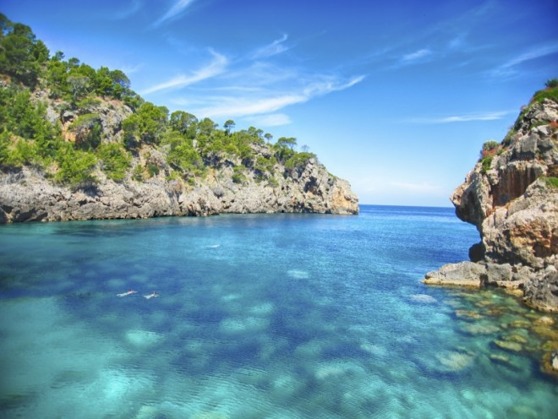 Majorca – Mallorca, Majorca – Mallorca, which is it? You may recall the argument being hilariously played out in a 1980's lager advert.
In English it has a j and conjures images of tourist hordes in kiss-me-quick hats sizzling in the hot sun – the Majorca where the 'water don't taste like wot it oughta'.
Whereas the Spanish spelling and much more refined pronunciation of Mallorca reflects the beautiful island much loved by the likes of Chopin, Robert Graves, Grace Kelly, Princess Diana, and the Spanish Royal Family.
The area around the resort of Cala Ratjada in the northeast of the island falls very much into the latter category. You won't find a landscape blighted by high-rise hotel blocks, sports bars and nightclubs here, but rather the golden beaches, azure seas, quiet coves and the tranquil forest typical of the area around the Levante Natural Park.
The best way to explore the attractive countryside area is on foot with an expert local guide. There is a multitude of paths including one to the lighthouse from where, on a clear day, you can see the neighbouring island of Menorca. Take a look at the top beauty spots you will experience on a walking holiday around the stunning northeast areas of the island.
Stroll through the picturesque mountains of S'heretat and Sa Cove Negre hill, before heading along the coast to Na Taconera. Visit Capdepera, which is also visible from Menorca, home to a spectacular castle that has been there since the 14th century.
Walk through lush green pine forests and the Es Munt Gros dunes to the Punta des Boc near the small resort of Cala Mesquida. From Cala Mesquida it is a short distance to Cala Ratjada, where you can walk via the secluded bay of Cala Molto.
Whilst you are in this part of the island, why not take the opportunity to hop on a local bus and visit the beautiful city of Palma. The city offers a break away from your walking adventures and allows you to enjoy the abundance of restaurants, bars and shops on offer, where you can soak up the bustling and vibrant atmosphere.
Discover the beauty of the island of Mallorca on a relaxing walking holiday, with direct flights from Aberdeen on 23 September 2016. The perfect holiday if you are looking for a last minute sunshine break with an added bit of adventure.
Source:
The Press and Journal
By:
Kelsey Barbour
https://www.pressandjournal.co.uk/fp/lifestyle/998170/head-hills-sun-drenched-island-mallorca