Ten signs you've been in Hong Kong too long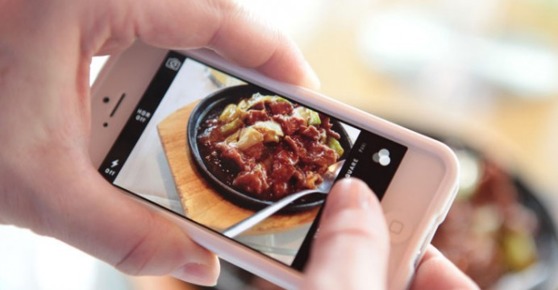 Expat or native, you will recognize these Hong Kong habits once you have been here a few years.
1. Newer is always better
Got the new iPhone? Are you sure it's the latest? Rush to the Apple store to get the shiniest edition, even it means shelling out big bucks! The same logic applies to bars and restaurants; there is always someone mixing a better martini.
2. Fill your phone with food porn
Sitting down to the latest creation from Hong Kong's hottest new chef? Don't forget to give the camera the first bite. Some Hongkongers have more photos of food on their Facebook pages than of their loved ones!
3. Join the club
You're not really anyone in Hong Kong until you've joined one of the city's private members clubs, which offer everything from exclusive bars to sports facilities. The Hong Kong Club is the establishment favorite, Kee Club the coolest and the Aberdeen Marina Club has the swankiest facilities, which it better have given that memberships sell on the secondary market for as much as HK$3 million.
4. Patience is not a virtue
Have you shut a lift door on someone, taken a cab to avoid a 10 minute walk or refused to move somewhere because it's more than 20 minutes from Central? Well done, you're a true Hong Kong native! We want it here and we want it now, whatever 'it' is.
5. Taxi trauma
Everyone in Hong Kong has a crazy taxi story: it could be a 100 mph journey back from the airport, the 80-year-old driver asleep at the wheel, the driver with 11 smartphones or being stopped by police and told you must find another cab as "your driver is a wanted man".
6. You know how to deal with humidity
Before you came to Hong Kong, you barely even knew what humidity was. Now not only do you know what a dehumidifier is, but also the best models and the top deals and where to place them in your house. You also know the best way to clean mold off walls.
7. Keep a weather eye open
Another thing that Hongkongers share with the Brits — and with better reason — is an obsession with weather. When typhoons or black rain can ruin your travel plans or secure you a day off work, why not? The Hong Kong Observatory app is essential for keeping up to date. After all, do you want to be the only one in the office when there's a T8 warning?
8. Fad fanatics
Hong Kong is always in the grip of a food trend and it pays to be up to date on what's hot from other nations, with South Korea, Japan or Taiwan the likely source of the latest craze. It might be ramen, or Korean Fried Chicken, macarons or gourmet burgers, but it won't last!
9. Wait in line
Hongkongers love a queue, something that may be a hangover from British rule. Queues for the latest iPhone, the latest Nikes, the best noodles and the freshest bank notes are an essential part of Hong Kong life.
10. Old wins gold
Working age Hongkongers are often not terribly healthy: too much stress and too many late nights. However the city boasts some of the world's fittest and longest-living retirees. Sprightly octogenarians can frequently be seen jogging or hiking the city's trails and using parks for stretching and tai chi. We're tired just watching…
Source:
ejinsight.
By:
Edina Wong
http://www.ejinsight.com/20160802-ten-signs-youve-been-in-hong-kong-too-long
/