Ultimate travel calendar: Guide of when to visit the world's best destinations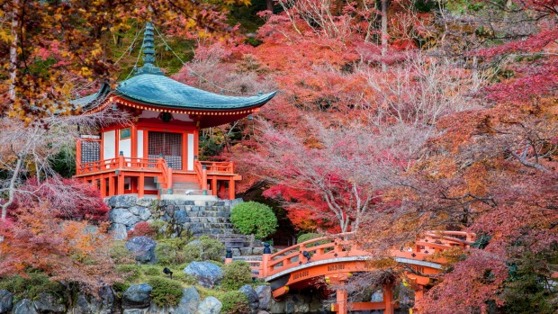 Sometimes, choosing where to go is the easy part. Once you have selected your next holiday destination, you move on to the more difficult decision: when to go? Do you stick with the safe option, the peak period, knowing that prices will be high and sights will be crowded? Or do you take a punt on the off-season, running the risk of inclement weather and that some attractions may be shut?
We share your pain.
That's why we consulted leading global travel experts to help us compile the ultimate travel calendar. Read on to discover the perfect destination for each month of the year, as well as the best tips on what to do when you get there, happy in the knowledge that you are finally in the right place at the right time.
JANUARY
WHERE
Hawaii
WHY
"I was in Hawaii in January this year, and seeing the migrating whales was magnificent," says John Boulding of Insight Vacations (insightvacations.com). "The weather is wonderful, the surf swells are amazing, and you avoid the peak family times."
EXPERT TIP
"A sunset stroll along the coast is a great way to end the days," says Boulding, "so pack a pair of decent walking shoes."
WHERE ELSE THIS MONTH
Sri Lanka for its beaches, culture, and wildlife, says James Thornton of Intrepid (intrepidtravel.com), and Antarctica for its wildlife. "There are penguin chicks and seal pups and whales, and with 22 hours sunlight, the photography is great," says Sue Badyari of World Expeditions (worldexpeditions.com).
FEBRUARY
WHERE
Nepal
WHY
"The end of winter in Nepal is cold and clear, with deep blue skies and very few trekkers," says Badyari. "A scenic flight over Everest is 'really something'. February is the perfect time to do this, with great clarity and stability."
EXPERT TIP
"Celebrate the end of your trek," says Badyari, "with the superb seven-course dinner at Dwarikas in Kathmandu."
WHERE ELSE THIS MONTH
Tanzania for the off-season: "If you want to avoid the crowds, this is a great time to have an experience that may almost feel like a private safari," says Martin Edwards of Bench International (benchinternational.com.au), and Tasmania for walking. "The mild weather makes this a great time to try a trek such as the Overland Track, one of our finest walks," says Badyari.
MARCH
WHERE
Jordan
WHY
"The wildflowers in the desert are blooming and the temperatures are comfortable," says Edwards. "There is so much to see and do at Petra, with new sites constantly being uncovered by archaeologists. You should allow several days to see it all."
EXPERT TIP
"There are different events at Petra on different days of the week," says Edwards. "On Mondays, Wednesdays and Thursdays, you can see the Treasury by candlelight."
WHERE ELSE THIS MONTH
San Francisco for active adventures: "It is a great time to go cycling from the Golden Gate Bridge down to Sausalito," says Boulding. Amsterdam for tulips: "Riding a bike through Keukenhof Park when the tulips are in full bloom is an iconic experience," says Gavin Tollman of Trafalgar Tours (trafalgar.com).
APRIL
WHERE
Japan
WHY
"Cherry blossom season runs from March until May; it is one of the busiest seasons, but if you can handle the crowds, it really is worth it," says Thornton. "An overnight stay in a ryokan or temple is a very serene experience," says Thornton. "The simplicity of it gives you the opportunity to reflect."
EXPERT TIP
"You will be taking off your shoes an enormous amount," says Thornton, "so don't leave home without slip-on shoes, and check you have packed socks with no holes."
WHERE ELSE THIS MONTH
Vietnam for history, culture and nature: "There is an enormous divergence of climates across this beautiful country, but April is the time when you will get the best combination," says Tollman. Uganda for mountain gorillas: "The permits are much cheaper at this time of year, so it's a great time for what is one of the most unforgettable wildlife experiences," says Edwards.
MAY
WHERE
South Africa
WHY
"It's the low season, and lower costs mean you get to do more," says Edwards. "From the diversity of Cape Town to luxury rail journeys, there is so much to see. There is a lot to do in Cape Town: take the cable car up Table Mountain, visit Nelson Mandela's prison on Robben Island, head out to the vineyards at Franschoek and Stellenbosch."
EXPERT TIP
"Cape Town's changeable weather means you have to be flexible," says Edwards. "If you wake up and the sky is clear, head up Table Mountain. If the sea is still, head out to Robben Island."
WHERE ELSE THIS MONTH
Myanmar for scenery: "The start of the wet season is a great time to see Myanmar's lush landscapes without the crowds," says Badyari. London for its spring fever: "The city comes to life after the winter; the deck chairs come out, and the parks are full of daffodils," says Tollman.
JUNE
WHERE
Lisbon
WHY
"In June, the Festas de Lisboa, when the city celebrates its patron saint, turns Lisbon into one large street party," says Tollman. "And whenever I go to Lisbon, I always end up seeing a fado show. It is music that stirs the soul."
EXPERT TIP
"Evenings start very very late in Lisbon, "says Tollman. "If you go out at 8pm or 9pm, you will find things are absolutely dead."
WHERE ELSE THIS MONTH
The Canadian Rockies for scenery: "June is the best time to enjoy the majestic lakes and mountains, and also for wildlife spotting," says Boulding. Peru for trekking: "Instead of the Inca Trail, try the incredible Salcantay Trail that passes through the Sacred Valley, including low cloud forest and high passes," says Badyari.
JULY
WHERE
Stockholm
WHY
"Winters in Stockholm are long and dark, so it's no surprise that the city comes alive in summer," says Tollman. "The medieval streets of Stockholm's historic Old Town are wonderfully picturesque. With cobbled streets and hidden alleyways, getting lost is part of the fun."
EXPERT TIP
"Cinnamon buns are a local favourite, says Tollman, and make for the perfect breakfast. "Starting the day with a cinnamon bun and a coffee makes you feel just a little Swedish."
WHERE ELSE THIS MONTH
Alaska for wildlife: "In July, you get warmer weather, extra daylight, and black bears and grizzlies fishing for salmon," says Boulding. St Petersburg for White Nights: "This is one of the most beautiful cities in the world, and the long days of summer are when the colourful White Nights festival takes place," Tollman says.
AUGUST
WHERE
Borneo
WHY
"In August, the trees are fruiting, and the orangutans are grazing closer to the ground, so you get much closer to them," says Thornton. "There are also Asian monkeys, Asian elephants, and endangered green and hawksbill turtles. Even though temperatures are lower in August, it can be very humid, so wear loose fitting clothing and drink plenty of water."
EXPERT TIP
Climbing Mount Kinabalu in Sabah, one of the two states of Malaysia on the island of Borneo. "You have to start your trek at 2am, but watching the sun rise from atop the mountain is one of the most unforgettable experiences," Thornton says.
WHERE ELSE THIS MONTH
Edinburgh for festivals: "The excitement is palpable as you encounter performers and an abundance of jovial personalities at every turn," says Tollman. Australia's Red Centre for Indigenous culture: "Apart from those spectacular landscapes, the Red Centre is a great place to try bush tucker and see rock art," says Thornton.
SEPTEMBER
WHERE
France
WHY
"The school holidays are finished and the temperatures are a little cooler, which makes September a great month for cycling or walking," says Badyari. "Local markets are great at this time of the year, laden with mushrooms, walnuts, chestnuts, truffles and quince."
EXPERT TIP
Surf lessons in France? Definitely, says Badyari. "Biarritz is a mix of California and Paris, with its surf culture, its turn-of-the-century architecture, and really amazing food."
WHERE ELSE THIS MONTH
China for festivals: "China seems to decompress in autumn, and the calendar is packed with traditional festivals," says Tollman. Botswana for big game: "This is one of the ultimate times to visit the Okavango Delta. The game viewing is phenomenal, and you can try water-based activities such as canoe safaris," says Edwards.
OCTOBER
WHERE
Rio de Janeiro
WHY
During summer, the most popular season to visit Rio, "the city becomes very, very crowded," says Boulding. "With milder temperatures and fewer visitors, October is a much more pleasant time to visit. The climb to the top of the statue of Christ the Redeemer can be quite a trial, but the breathtaking views are worth it."
EXPERT TIP
"Take sensible precautions," says Boulding. "you won't want to be wearing jewellery or carrying your wallet in your back pocket."
WHERE ELSE THIS MONTH
Morocco for great travelling conditions: "Summer can be stifling hot; in winter, you can get snow. October offers pleasant weather for travelling," says Thornton, who also nominates Dubrovnik for uncrowded travel: "Travelling in October gives you the opportunity to experience the real Dubrovnik: to talk to the locals, roam through the iconic sights and wander the streets."
NOVEMBER
WHERE
India
WHY
India is a vast country with diverse climates, says Badyari, but in November the weather is fine across much of the country. "It is cool, the monsoon has broken, and conditions are great from Delhi all the way down to the southern tip. The little-known site of Hampi is comparable to Cambodia's Angkor Wat. It is a large-scale site with varied architecture; put it on your bucket list and get there as soon as possible."
EXPERT TIP
"A lot of Indian monuments are closed on Mondays," says Badyari, "so factor that into your travel planning."
WHERE ELSE THIS MONTH
The Galapagos Islands for wildlife: "A great time to see all the animals that amazed Darwin, from the giant tortoises to bluefooted boobies and sea lion pups," says Boulding. Cambodia for cycling: "Cycling is a great way to explore the temples at Siem Reap, particularly the less visited ones. Other times of year can be stifling hot, but November is milder," says Badyari.
DECEMBER
WHERE
Cuba
WHY
"The weather is great in December, and if you want to see Cuba before it changes, sooner is better than later," says Thornton. "And Cuba has some intoxicating cities apart from Havana," says Thornton. "I love Trinidad in the south, which has a much more relaxed energy and is surrounded by stunning views."
EXPERT TIP
"Long-distance travel in Cuba can be slow and complicated. Cycling or sailing trips can be better ways to get around."
WHERE ELSE THIS MONTH
Patagonia for walking: "This is a great time to explore Torres del Paine National Park, with its lakes, beach forests, grasslands and condors circling overhead," says Badyari. Zambia for the rainy season: "It is a different experience, with amazing African thunderstorms, spectacular sunsets and lots of baby animals to see," says Edwards.
FAST LANE: WHEN (AND WHEN NOT) TO VISIT MAJOR SIGHTS
THE TAJ MAHAL, AGRA
Badyari: "So many people get caught out when they show up to the Taj Mahal on a Friday, which is the day when it's closed."
VATICAN CITY, ROME
Thornton: "Many people don't realise the Vatican museums are closed on Sundays. St Peters Square also gets crowded on Sundays, when all the people come to see the Pope."
ST MARKS SQUARE, VENICE
Boulding: "If you are staying near St Marks Square in Venice, take a stroll first thing in the morning or late at night, and you'll avoid the crowds that usually fill this beautiful space."
MUSEUMS, PARIS
Tollman: "During the summer months, many Parisian museums are open later in the evening, so you can avoid the massive queues that happen at peak times."
EGYPTIAN MUSEUM, CAIRO
Edwards: "We used to recommend visiting the Egyptian Museum in Cairo first thing in the morning to avoid endless lines. With tourist numbers down at the moment, it's not a problem."
WHEN THE WRONG TIME IS THE RIGHT TIME
DELHI
Badyari: "Delhi during the monsoon is stifling hot, but being there when the weather breaks is amazing. There is an immediate change in atmosphere: people start dancing in the rain."
ANTARCTICA
Thornton: "Everyone told me going to Antarctica at the end of the season wasn't a good idea, but we saw the most fantastic number of whales."
RIO DE JANEIRO
Boulding: "We knew we would be arriving in Rio right after Carnival; what we didn't realise is that there are a whole series of 'after parades', which were wonderful to watch."
CHINA
Tollman: "I went to China in Golden Week in early October, when the entire country shuts down. In that situation, you have to adapt and find something else to do: fortunately, there was plenty of incredible food to enjoy."
SOUTH AFRICA
Edwards: "Going on safari in South Africa in winter, the morning game drives are bitterly cold. However, we found that the blankets and hot water bottles help a lot, and I also got some of the best photos I've ever had on safari."
THE ALL-ROUNDERS: THE PLACES WORTH VISITING ANYTIME
GALAPAGOS ISLANDS
Thornton: "There is not really an off-season in the Galapagos Islands; the wildlife experience is always superb."
NEW YORK
Boulding: "There is always something happening in New York. In summer, you have great outdoors activities but even in deepest winter, there is still something magical about it."
IRELAND
Tollman: "I have been in Ireland every month of the year, and it is always wonderful. Even in winter, huddling in front of a big fireplace with a Guinness and some Irish stew is incredibly romantic."
EAST AFRICA
Edwards: "No matter when you go to East Africa, you will always have a great wildlife experience."
AUSTRALIA
Badyari: "From exploring the Northern Territory and the Bungles Bungles during winter to hiking in Tasmania in summer, Australia has great year-round options for walking, cycling and kayaking."
Source:
Traveller.com.au
http://www.stuff.co.nz/travel/destinations/82484882/ultimate-travel-calendar-guide-of-when-to-visit-the-worlds-best-destinations