Stockholm one of world's best places to live: magazine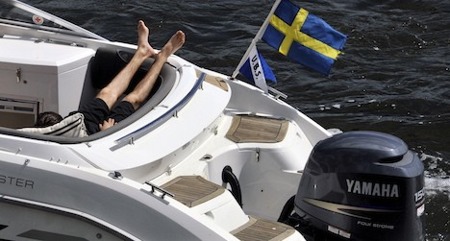 Stockholm is the tenth best city in the world to live in, according to a list from British magazine Monocle. High living costs mean the Swedish capital has slipped from fourth place two years ago.
Stockholm's Scandinavian neighbour Copenhagen finds itself in fourth place, with Helsinki picking up a respectable twelfth. The list is led by Tokyo, while Berlin is ranked the best city in Europe. Four German cities, but no British ones, make the 25-long list.
In the US, Portland, Oregon and Honolulu in Hawaii make the cut, while Melbourne and Sydney were high up the list. In Canada, Vancouver placed just after Stockholm and Montreal came 25th. Stockholm and Sweden regularly perform well in international quality of life surveys.
A survey by HSBC last year named Sweden the best country in Europe for expats, and third best in the world. It said Sweden's work-life balance, job security, healthcare and childcare made it a great place to live – though it was the worst place for making friends, according to the survey.
Meanwhile in a cost of living ranking published in May, the Economist ranked Stockholm as cheaper to live in than Oslo, Helsinki, Frankfurt, Geneva, or Houston. A study this week also showed that Swedish taxes aren't quite as fearsome as many suppose - at least if you're on an average income.
However, a Eurostat survey last month showed Sweden was the second most expensive country in Europe for grocery shopping - and that was without counting the cost of alcoholic drinks.
Published:
http://www.thelocal.se/20160729/stockholm-worlds-tenth-best-city-monocle