Top tips for family trips: Cape town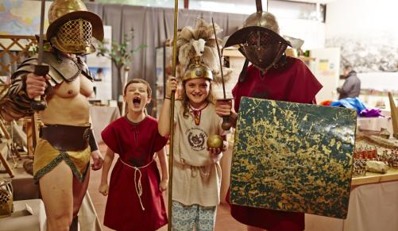 Cape Town - School holidays are full of fun and excitement and, for the parents of young children, utterly exhausting!
These breaks looming ahead can be a time of dread for some parents, with many long days needing to be filled with entertainment that may not always be to parents' personal taste – unless you really, really want to see Dora the Explorer Live.
You can, by the way: in Johannesburg, Cape Town and Durban in July, there's a musical production titled, Dora's Pirate Adventure. Tickets are available from Computicket).
Theatre, in fact, is an excellent idea for keeping the kids entertained, especially when in need of an indoor activity on cold rainy days – of which there are many at this time of year.
But a show or two won't fill the days of the entire winter holiday. Nicholas Barenblatt, Group Marketing Manager for Protea Hotels by Marriott and African Pride Hotels, has years of experience in this regard.
Going away on a family holiday, he says, is one attractive option worth considering as it provides a much-needed break for every member of your family and will make memories that will last a lifetime.
"Many of my best childhood memories are from being on the road, meeting people, trying different things, and seeing new and interesting places. It's the whole experience, the adventure," says Barenblatt. "And I know my kids feel the same. We often plan trips during school holidays so that they can experience everything this vast and beautiful country of ours has to offer."
Travel as a family is also effective, in that everyone will be occupied without making a mess or tearing the house apart at home.
For new parents, Barenblatt - himself the father of two - advises that parents must accept that holidays with children are very different from pre-children days.
"The focus is no longer about yourself and your preferences; you must now appreciate the sorts of experiences that young children enjoy," he explains. "But that doesn't mean they'll be any inferior to previous holidays – these are really special times to deepen your bond with your children, and strengthen yourselves as a family."
Include your children from the start, before flying or hitting the road, by letting them decide what they'd like to pack, talking to them about the places you'll be going, and asking them what they would like to do or what they're most excited about.
Along the way, encourage your children to keep a diary of their adventure so that they can record their new and exciting experiences and look back on them for many years to come.
If you have younger children, you can sit with them each evening and record their memories for them while they doodle what they saw that day. It's also a great way to show and tell family and friends about your trip when you get back.
Barenblatt, from personal experience, advises staying at accommodation that includes facilities such as a children's swimming pool, mini-golf, pool tables, squash and tennis courts, table tennis, trampolines, volleyball, etc, especially during winter when there's the potential for it to be really unpleasant outside.
"We see a lot of children at Protea Hotel by Marriott Kruger Gate, which overlooks a watering-hole, drawing pictures of animals at dinner time. Children are fascinated by the goings on there," he says.
It's also wise to travel to places where there is plenty to do – and you won't exhaust all the activities in the first few days.
Barenblatt concludes: "Go somewhere where you can do something different every day. We're very lucky to have an abundance of options in South Africa, from game parks to forests and beaches to mountains. Most importantly, though, remember to have fun and enjoy making the memories!"
Published:
http://www.iol.co.za/travel/travel-tips/top-tips-for-family-trips-2044514