The Crafty Traveller: Why £20 for a week's car hire is not always a bargain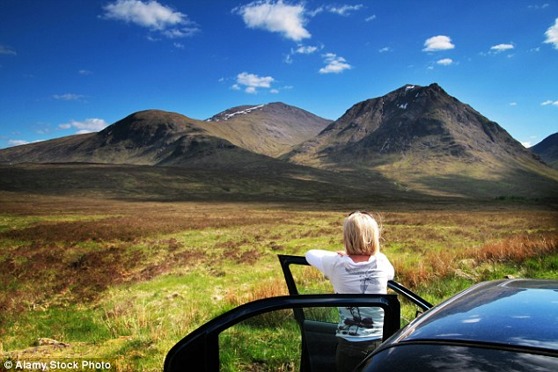 According to the price-comparison website I'm looking at, I can rent an economy car – something like a Ford Fiesta – from Alicante airport for a week in August for £19.49. Sounds like an amazing bargain, doesn't it?
But on closer inspection, the price excludes so many possible extras it is virtually meaningless.
On the insurance there's a scarily high excess (what you are liable to pay if you do any damage to the car) of €1,100 (about £920). To get rid of the excess costs £35.
Then there's an unspecified extra fee for a full tank of petrol.
While I'll be refunded for the remaining fuel on returning the vehicle, I'll have to pay an unspecified 'operational cost'.
Other extras include €49 (about £41) to put a second driver on the booking, €49 for a child seat, and €70 (£58) for a satnav.
Leaving aside unknown petrol charges, renting with these extras inflates the cost to £195 – ten times the initial price. And therein lies the problem with car rental pricing: most companies keep headline rates low to make them enticing in online searches.
They make money through levying extra charges not covered in the initial rates. You can end up with the absurd scenario where renting a child seat costs more than twice as much as renting the car itself.
Regulatory authorities are aware that car hire charges are causing problems. Last year, the Competition and Markets Authority applied pressure on leading companies such as Avis and Hertz to make pricing clearer.
Now the CMA is focusing on car hire price-comparison websites and brokers, ordering them to provide clearer information too.
The aim is that 'drivers will see a transparent drive-away price… before they buy', says the CMA. 'Taking away the surprise some feel when they only discover the real cost of their car hire at the rental desk.'
But will it?
Rory Sexton, of Economy Car Hire, the car hire broker highest rated by Which?, isn't so sure.
'The CMA wants us to include elements such as young driver surcharges, one-way fees, and fuel charges in headline prices,' he says.
'But usually we can't as they are charged locally, in local currency. Counter staff are often paid commission on sales of extras, so there will be resistance to changing. All we can do is summarise separately extra local payments.'
To its credit, Economy Car Hire already does that.
So the car hire minefield may well be here to stay. Here are some tips on navigating your way through it:
Avoid petrol rip-offs by renting with a 'full to full' policy – you pick up the vehicle with a full tank, and as long as you return it with a full tank you avoid charges;
Buy a standalone excess waiver insurance policy;
Turn to Economy Car Hire (economycarhire.com). Its rates include reasonably priced excess insurance cover and a fair fuel policy, plus an additional driver option at most locations;
Published:
http://www.dailymail.co.uk/travel/article-370
4486/The-Crafty-Traveller-20-week-s-car-hire-not-bargain.html