More than half of Dubai residents take a staycation once a year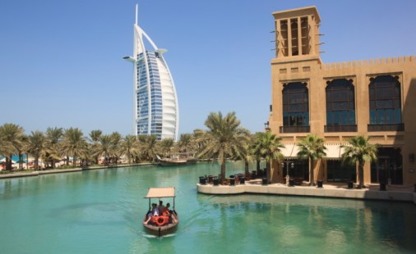 Research by Emaar finds over 35-year-olds more likely to stay in the UAE than their younger counterparts
Dubai residents are increasingly turning to staying within the emirate over travelling abroad for a holiday, a report has found.
Despite the soaring summer temperatures, nearly 60 per cent of Dubai expats said they took a 'staycation' – vacation taken in the country of residence – in the United Arab Emirates at least once a year.
Meanwhile 63 per cent said they would not even leave Dubai for a short break, the research commissioned by Emaar found.
Staycations were found to be more popular among Western expatriates – with 80% polled stating they take one at least once a year – and those aged over 35, with 63 per cent.
Nearly a third of residents even said they would take a staycation four to six times a year.
Key factors in choosing which hotel to stay as well as choosing when to return, are value for money, special offers, and consistently good food and service.
The top activity during a staycation is enjoying a dining experience according to 49 per cent respondents, while 40 per cent use hotel facilities such as sauna and swimming pool, 34 per cent voted for visiting tourist attractions and going shopping.
The average cost of a 10-day staycation at a four-star property in Dubai is said to cost around Dhs 9,000 per person, inclusive of breakfast and taxes.
The most popular choices in the UAE after Dubai are Abu Dhabi, Ras Al Khaimah and Fujairah, Gulf News reported earlier this year.
Published:
http://gulfbusiness.com/half-dubai-residents-take-staycation-year/#.V5l9kBIWaVc