Hamburg and Amsterdam can take on London's shipping role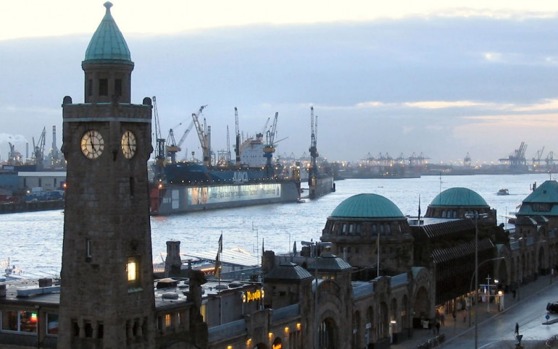 Ralf Browatzki from AMB Executive Search argues Hamburg and Amsterdam are the best placed shipping cities to win from Brexit.
Even though the real consequences are far away it is amazing how the mood among EC citizens has changed. Almost everyone feels that it's time to look for a change. Almost all players are discussing and evaluating alternatives.
This is not so much driven through legal economic consequences – which are some time away – but by negative emotions about working and living in the UK. In the past week I have interviewed more than 20 EC expats in London. Some of them have been there for more than 10 years. All of them are seeking employment outside the UK. Getting candidates for roles in the UK is almost impossible. It seems as though they suddenly feel they will not be welcomed any more.
In today's world the main factor to influence where you set up a business is where you can find the right people for the job at an affordable price. This is influenced by many other factors of living quality like housing prices, distance to commute, costs of education, quality of medical coverage, etc. London is not seen as a favourable city in many respects if a family income is below £100,000.
Many service providers in ship finance are actively looking at alternatives to London. There are not too many alternatives in Europe. In my opinion, it comes down to two sensible destinations: Hamburg and Amsterdam.
Both cities have a large number of qualified and experienced experts, more so in the German city.
Hamburg still has a massive shipping market. Amsterdam a bit less but travel distances to main continental markets are short and quick
Costs of living are moderate compared to Paris, Oslo and Copenhagen. Housing quality is excellent for every taste and budget.
Both cities maintain an excellent infrastructure for education, health and public, cultural life.
Both cities are attractive for expats. Both cities have a vibrant employment market for partners/spouses of employees.
In Amsterdam more than in Hamburg English is brilliantly spoken.
Amsterdam more than Hamburg is ideally located in the centre of Europe with excellent land air connections.
I believe that some of this and other arguments will bring these two cities ahead of Paris (expensive and almost no market), Oslo and Copenhagen (extremely expensive labour) and Frankfurt (no market).
This does not only apply to ship finance but to other sub segments as well. Most global cruise operators are maintaining large European head offices in the UK. Other European cities like Barcelona, Genova, Hamburg and Amsterdam are lining up already to take over. Technical shipmanagement might find a revival in Germany when Glasgow and Newcaste start to struggle to get the right people.
Published:
http://splash247.com/hamburg-and-amsterdam-can-take-on-londons-shipping-role/