Spain set for corporate tax rise as Madrid tackles deficit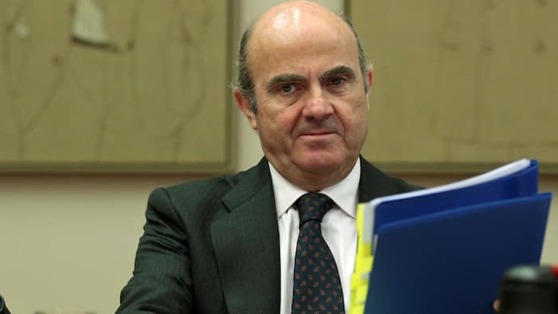 Economy minister unveils plan to raise €6bn as EU starts sanctions process against Madrid and Lisbon
The private sector in Spain is set to shoulder most of the burden as the government moves to bring its wayward deficit into line, after the economy minister unveiled plans to raise an extra €6bn in corporate taxes next year.
Madrid is under intense pressure to find new ways to cut its yawning budget shortfall after EU finance ministers agreed on Tuesday to formally open sanctions procedures against Spain and Portugal.
Both countries were found to have done too little to reduce their "excessive" deficits, which under EU fiscal rules should be no more than three per cent of gross domestic product. Spain is expected to post a deficit of 3.9 per cent this year, according to the latest forecast by the European Commission.
Ministers said that in both cases government efforts to respect EU budget rules had fallen "significantly short of what was promised". Madrid and Lisbon were given 10 days to set out their arguments to the commission and convince Brussels they should not be fined.
Luis de Guindos, the Spanish economy minister, told reporters after the meeting that he was convinced that Spain would be handed a symbolic "zero" fine.
"It would be a striking paradox if the European economy that has had the most intense economic turnround and that is growing more than the others … were [sanctioned]," he said. "That is why I am convinced that there will be no fine."
The minister insisted that Madrid — which has missed its deficit objective for nine consecutive years — would finally come good in 2017. "There is a clear commitment to reduce the deficit to below 3 per cent next year," he added.
Mr de Guindos also outlined a series of fiscal measures planned by Madrid to help it hit its deficit target next year. The government plans to raise an additional €6bn by establishing a "minimum rate" of tax to be paid by corporations. In addition, Spain foresees an additional €1bn in tax revenues through a crackdown on tax evasion, and savings of €1.5bn in borrowing costs as a result of lower than expected interest rates.
Crucially, the plan outlined by Mr de Guindos involves neither further spending cuts nor higher taxes on workers and consumers. At a time when Mariano Rajoy, Spain's acting prime minister, is in the midst of sensitive talks about forming a new government, either of those moves could have made an already difficult negotiation with the centre-left Socialists even more complex.
But the plan to raise more tax revenue from the corporate sector is unlikely to be met with enthusiasm among Spanish business leaders — especially after Mr Rajoy held out the promise of a post-election tax cut.
Valdis Dombrovskis, vice-president of the European Commission, highlighted the dilemma faced by Brussels in judging two countries that have, on the whole, faithfully implemented the policy prescriptions set out by the EU.
"Spain and Portugal have come a long way since the [global financial] crisis. They managed to restore financial stability following major fiscal adjustment and they turned around their economies through important structural reforms," he said. "But lately both countries have veered off the track in correcting their excessive deficit."
Antonio Costa, Portugal's prime minister, said on Tuesday any decision by the EU to levy sanctions against the country was unjustified. "Our position is well known," he said. "It would be unjustified and counterproductive to apply any kind of sanctions on Portugal." He was confident there would be "no effective sanctions" on the country.
"I am sure we will have a smart, intelligent result at the end," said Peter Kažimír, the finance minister of Slovakia, the country currently holding the EU's rotating presidency.
Published:
https://next.ft.com/content/55220458-483d-11e6-b387-64ab0a67014c