Cape Town: why foreign 'swallows' are swooping on homes in suburbs
2016-07-22
« Back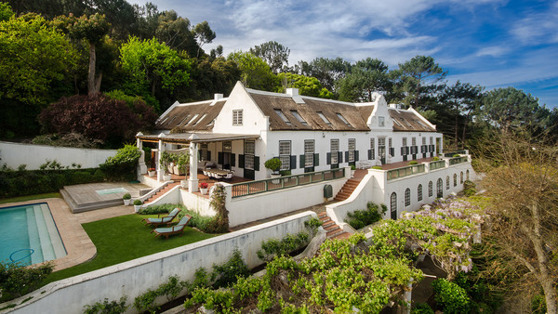 With the rand at a record low, visitors are buying into the southern hemisphere lifestyle.
Cape Town is a Pole Star for so-called "swallows", part-time expats, seeking respite while the mercury drops a hemisphere away in Europe.
The spectacular cityscape of cliffs and sea, dominated by Table Mountain, is undoubtedly part of the appeal. As is the climate — dependably warm but rarely more than 30C.
And with the South African rand reaching record lows in 2016, extended holidays to Cape Town are increasingly likely to involve a trip to an estate agent. Relatively speaking, international visitors are able to buy into the Cape Town lifestyle for "virtually unprecedented" prices, says Mike Greeff of Greeff Properties, an affiliate of Christie's International Real Estate.
The rand has halved in value since President Jacob Zuma came to power in 2009. Since 2014, thanks to the diminished Chinese appetite for commodities, the rand has plummeted from 10 to the US dollar to 15.
Sales to foreigners in the Cape Peninsula soared 28 per cent over the November and December 2015 holiday season compared with the year before, according to PropStats, the database of the Institute of Estate Agents of South Africa. The total value of sales in January and February 2016 was up 21 per cent year on year.
"The standard of real estate available at these prices globally doesn't begin to compare to what Cape Town offers by way of accommodation, size and quality of life," says Greeff. In much of the Cape Peninsula, he says, high-end homes are available for less than $1m.
Yet prices are rising. In the past two years, international interest and a shortage of stock have driven value up 25 to 30 per cent in rand terms, according to a report by Christie's Real Estate. In Camps Bay the price of apartments has risen 50 per cent over the same period, according to Martin Visser of Engel & Völkers. One apartment that sold for R2.3m in October 2014 is now on the market for R4.2m ($289,000).
Besides holiday-makers seeking a second home, Cape Town also attracts investors from the Middle East and elsewhere in Africa, who want to buy into the continent's largest and most mature market, according to Nick Pearson of Tyson Properties.
Popular suburbs of Cape Town include Tamboerskloof in the City Bowl and Clifton, Llandudno and Bantry Bay on the Atlantic seaboard.
Rob Ross, a 59-year-old wildlife and travel photographer from New York, bought a second home in an apartment block overlooking Bantry Bay 10 years ago after coming to Cape Town originally to work as a consultant.
"I fell in love with the city and when I went back to the US I missed it." He decided to change his career and become a photographer, and bought a place in Cape Town to base himself during African trips.
For Ross, the city's advantages include its comfortable lifestyle and proximity to the game reserves and more frantic African cities where he travels to work.
Not everyone makes a beeline for the coast. Liz Rees-Jones built a house in Constantia, an exclusive neighbourhood fringed by wine lands, with her husband Ivan Fallon, after moving to the city to head up Condé Nast South Africa. The couple subsequently sold up and moved to a smaller period house in nearby Kenilworth.
When people first consider buying property in Cape Town they invariably turn their attention first to the Atlantic seaboard, Rees-Jones says. "But you make a choice between vineyards and lush countryside, or the beach and accompanying traffic."
Greeff Properties is selling a five-bedroom thatched house in Constantia Upper for R29m. The four-acre property, in a wooded area, has its own wine cellar, pool and tennis court.
In South Africa crime is a serious concern. "You should certainly follow what I call the 'rules of the road'," says Rees-Jones. These include being vigilant at night and not venturing on to roads you are not familiar with. Violent crimes, including murder, robbery and carjacking, have increased every year for the past three years, with 250,000 home burglaries a year, according to the most recent government figures available.
Even so, gated communities are not as widespread in Cape Town as they are in Johannesburg. But they are becoming more popular. "Crime remains an issue and therefore gated security estates grow in value," says Greeff.
Knight Frank is marketing a penthouse duplex in a gated community with 24-hour security at the V&A Waterfront Marina for R84.9m. The four-bedroom apartment has a pool and views of Table Mountain.
In Clifton, Engel & Völkers is selling a six-bedroom villa for R150m. The five-floor modern property has views over the entire bay.
In May, a German couple bought a house with spectacular views in Bantry Bay for R290m — believed to be the highest sale price ever for a home in South Africa. The seven-bedroom property came with a Porsche Cayenne and Aston Martin DB9 thrown in.
Yet while the current exchange rate means prices are low by global standards, analysts say the rand could drop further this year. If so, some swallows might want to wait and see what happens before swooping in.
Buying guide
● Offers are written and once accepted are legally binding. Offers often include a deposit as a gesture of good faith
● Interest rates on home loans in South Africa are in double digits, so most foreign investors source finance from abroad
● Citizens of the UK and many other countries are exempt from visas for stays of 90 days or fewer, which is ideal for investment buyers. Those who wish to stay longer can apply for residency
What you can buy for . . .
$750,000 A three-bedroom flat in Clifton
$1.5m A large family house in Constantia with a garden and pool
$3.5m An eight-bedroom villa overlooking the sea in Camps Bay
More listings at propertylistings.ft.com
Photograph: Blaine Harrington III/Getty Images
Published :
http://www.ft.com/cms/s/0/72cb6b44-3879-11e6-a780-b48ed7b6126f.html