Bangkok Bank hit by decline in investment gains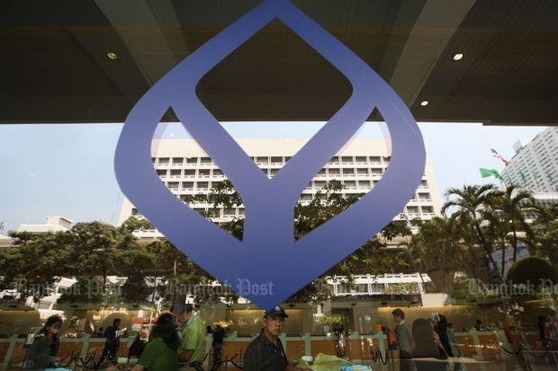 Major banks reported weaker-than-expected quarterly earnings on Thursday as they booked higher provisions to cover rising bad debt amid a gradual recovery in the country's economy.
The economic recovery is still relatively fragile as exports and domestic demand remain weak. However, it grew 3.2% in the first quarter, its fastest annual pace in three years.
Bangkok Bank, the largest lender, was also particularly hit by decline in gains on investments and rising expenses because most of its excess liquidity is invested in low-risk assets such as government bonds.
The bank's second-quarter net profit dropped 10.8% from a year earlier, to 7.2 billion baht, lower than the average forecast of 8.3 billion baht by 11 analysts polled by Reuters.
Non-performing loans (NPLs) rose to 3.1% of total lending at the end of June versus 2.9% at end of March, while provisions rose 18% from a year earlier, it said in a statement.
Bangkok Bank said gains on investments, of which 59% is in government and state enterprise bonds, plunged 98% in the second quarter.
Its lending grew 2% in the first half thanks to the government's spending and booming tourism, while fourth-ranked Kasikornbank posted loan growth of 3.24% in the same period.
In a separate statement, Kasikornbank reported an 18% drop in second quarter net profit to 9.43 billion baht, while NPLs rose to 2.89% at the end of June from 2.7% at the close of 2015.
This compared with average 9.97 billion baht forecast by 15 analysts polled by Reuters.
Kasikornbank's gain on investments also plunged 84%, it said without giving detail.
Unlike peers, Krung Thai Bank, the country's second-largest lender, said its quarterly net profit edged up 2.7% from a year earlier due to rising interest income and improving margin.
The bank posted net profit of 8.68 billion baht for the April-June quarter, higher than the 7.37 billion baht forecast by 14 analysts polled by Reuters.
KTB's net interest margins rose to 3.28% in the second quarter, versus 3.11% a year earlier.
However, the bank set aside provision of 7.74 billion baht in the second quarter, up 3% after its non-performing loan increased to 3.89% of lending at end June from 3.7% at end March.
The statements were filed after the market closed on Thursday when Bangkok Bank shares (BBL) fell 0.29% to 171.50 baht in trade worth 459.85 million baht while Kasikornbank (KBANK) shares were unchanged at 182 baht in trade worth 1.22 billion. Krung Thai Bank (KTB) fell 1.74% to 16.90 in trade worth 534.64 million baht.
Published :
http://www.bangkokpost.com/business/news/1041042/bangkok-bank-hit-by-decline-in-investment-gains