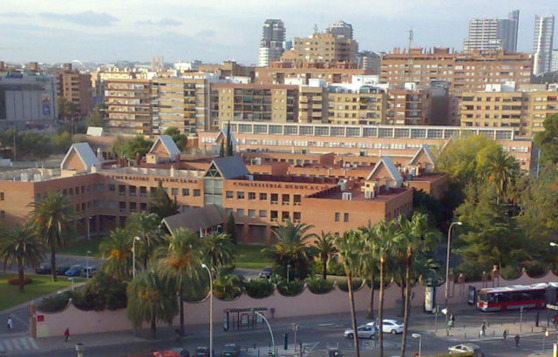 Valencia is the third largest city in Spain, with a population of around 800,000. Surrounding it are many of the most underappreciated vineyards in Spain, which have been cultivated since Roman times. The Roman influence is still visible and you will find some traditional producers here using ancient clay amphora and young bucks commissioning new amphora, only some of whom are part of the natural wine movement. While it is not the first Spanish wine region you think of, there is huge potential (and great value wines) in places like Jumilla, Yecla, Valencia, Alicante and Utiel-Requena.
Monastrell is the main grape in the region (excluding Utiel-Requena – of which more in a moment); better known by its French name Mourvèdre, it is also sometimes known as Mataro, especially in Australia. Monastrell is difficult to grow outside Spain and can struggle to ripen in regions such as Chateauneuf-du-Pape and the Languedoc. The old expression goes that Monastrell needs "its face in the sun and its feet in the water" – warm sunshine and good irrigation. The most highly prized Mourvédre is in the wines of Bandol in Provence where it can produce wines of great depth and finesse.
Monastrell grapes are small and thick-skinned and have the potential to make dark concentrated wines with structure and complexity, but the grapes need to be ripe and the winemaker needs skills to bring out the best in the grapes and avoid reduction and oxidation. In this part of Spain, Monastrell produces rather different results depending on where it is grown and the skills of the winemaker. Even in its native region this can be a troublesome grape. For example, the wines of Valencia tend to be a little lighter in character than in Alicante, and in Jumilla I often find a little more finesse.
Fondillón from Alicante is perhaps the most unusual wine in the region and not easily classifiable, given that it exists in both dry and sweet versions. Classed as a "vino-rancio" (oxidised style), the wines are unfortified but made from late-harvested Monastrell grapes that are then aged in barrel, so that they take on a madeira or oloroso character.
The other wine region to mention is Utiel-Requena, which lies between the two towns of Utiel and Requenna, a region few had heard of until recently. The grape here is Bobal, local to the area and covering up to 90% of all vineyards.
Bobal was once mainly used for bulk wine production, but increasingly you will find small quality producers making fine-textured wines of depth and complexity. The best are made with old bush vines. Bodegas Mustiguillo Pago el Terrerazo is the best known Pago in the area (Pago is a little like a Burgundy Grand Cru Monopole), and they also make an exceptional fragrant dry white wine Finca Calvestra from the even more obscure white grape Merseguera.
Published:
http://www.fft.ie/the-wines-of-valencia/12676