HK has 4th highest expat pay packages in Asia despite 2% cut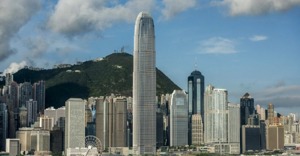 Hong Kong has the fourth highest expatriate pay packages in the Asia Pacific region, although there has been a slight decline in the total cost of such packages in the city, a survey showed.
The value of a typical annual package for expatriate middle managers in Hong Kong now stands at HK$2,070,000 (US$267,000), according to human resources consultancy ECA International.
That is 2 percent lower compared to last year and marks the weakest level in four years, but was still enough to take Hong Kong to the fourth spot in Asia from fifth position in 2015.
An expatriate package factors in three main elements: cash salary; benefits such as housing, international schools for the kids, and cars; and tax.
Japan ranked No. 1 in terms of expatriate pay packages in the Asia Pacific with middle managers posted in the country costing firms about US$328,800 per year.
China takes the second spot at about US$290,250, while India was in the third place (US$278,000).
Singapore fell two places from the previous survey to take the ninth spot in the latest ranking.
Publiched:
http://www.ejinsight.com/20160708-hk-has-4th-highest-expat-pay-packages-in-asia-despite-2-cut/