Brussels tops European conference list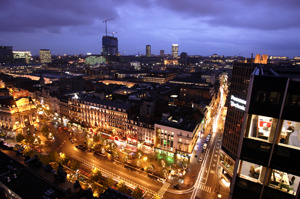 The Union of International Associations (UIA) announced that for the 7th year in a row, the capital of Belgium has achieved second place in the world and first in Europe in terms of the number of conferences hosted in 2015.
This means that the region has surged ahead of cities like Seoul, Paris, Vienna and Tokyo.
In 2014, Brussels made a leap forward, growing by 80%. In 2015, it has consolidated its position, with 665 international conferences organised in the city. The capital was only beaten by Singapore, which hosts 736 conferences. The two leaders were followed by Seoul (494), Paris (362), Vienna (308), and Tokyo (249).
Patrick Bontinck, CEO of visit.brussels, said: "This latest recognition rewards the hard work done by the visit.brussels Convention Bureau, in collaboration with suppliers, as well as the excellent event facilities the city boasts. As well as this, with the very recent creation of the Association Bureau, Brussels has once again managed to demonstrate its ambition of really standing out in this field, despite fierce competition."
Published:
http://www.c-mw.net/brussels-tops-european-conference-list/