Is Hong Kong A Sustainable Location For Entrepreneurs And Startups?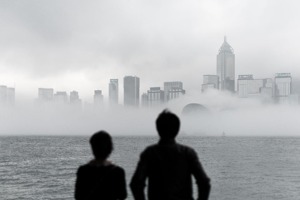 I'm writing this while flying from Beijing back to Tel Aviv, I spent time in Hong Kong (later in Beijing) at the startup-focussed RISE conference. This indeed was an interesting trip.
What interested me when visiting Hong Kong, is to figure out how the entrepreneurial ecosystem is in Hong Kong these days as opposed to other places in the Asian region.
I wanted to understand what Hong Kong's community feels about the ecosystem they are creating, and I was fortunate enough to be introduced to quite a lot of people who are part of this system to figure this out.
Generally speaking, people in Hong Kong are aware of the shortcomings of the city when considered against other places. The entrepreneurial spirit does not exist as much compared to, say, Beijing (see here and here).
Hong Kong is a major financial centre, which supplies very convenient jobs with nice salaries to locals and expats who then have no urge to work on a startup. The crazy real estates prices are definitely unappealing for entrepreneurs looking to live there and build a startup. Even Shenzhen has become financially impossible as an alternative for those who think of living on the mainland China side of the border.
My friend and co-host on podcast China Business Cast, Mike Micheini, happens to be one of these people living in Shenzhen but working in Hong Kong, crossing the border a few times a week. I asked him how Hong Kong and Shenzhen's cost of living influences the local startup scene.
Published:
http://www.forbes.com/sites/shlomofreund/2016/06/20/is-hong-kong-a-sustainable-location-for-entrepreneurs-and-startups/#666a43c612f6