Dubai, Abu Dhabi among world's most expensive cities for expats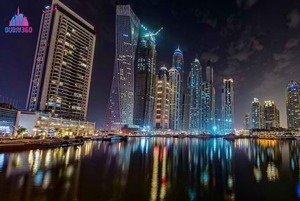 Dubai and Abu Dhabi again have been named in the 25 most expensive cities in the world for expats.
Dubai placed 21st in the annual Cost of Living Survey from consultancy firm Mercer, while Abu Dhabi was 25th.
The UAE capital has risen eight places from 33rd on the 2015 survey, while its neighbouring city moved up two places from its previous spot in 23rd.
The Lebanese capital Beirut was 50th on the list, while Jeddah at 121 remains the Middle East's least expensive city, despite rising 30 places.
"Several cities in the Middle East experienced a jump in the ranking, as they are being pushed up by other locations' decline, as well as the strong increase for expatriate rental accommodation costs, particularly in Abu Dhabi and Jeddah," said Nathalie Constantin-Metral, Principal at Mercer.
Hong Kong tops the list of most expensive cities for expatriates, pushing Luanda in Angola into second position. Zurich and Singapore remain third and fourth, while Tokyo is fifth.
The survey takes into account factors such as currency fluctuations, cost inflation and instability of accommodation prices.
"Despite technology advances and the rise of a globally connected workforce, deploying expatriate employees remains an increasingly important aspect of a competitive multinational company's business strategy," said Ilya Bonic, senior partner and president of Mercer's Talent business.
"However, with volatile markets and stunted economic growth in many parts of the world, a keen eye on cost efficiency is essential, including a focus on expatriate remuneration packages."
Published: h
ttp://www.arabianbusiness.com/dubai-abu-dhabi-among-world-s-most-expensive-cities-for-expats-636245.html#.V2sPQRLG_fY