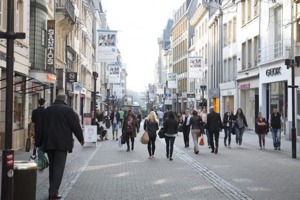 The Grand Duchy's capital is slightly more affordable for posted staff, according to the most recent "Cost of Living Survey" published by ECA International, an expat HR consultancy.
"Luxembourg is ranked 122 globally, down two places on last year," a spokesman for the firm told Delano via email. "In Europe, Luxembourg came in as the 25th most expensive city, down one place on 2015."
"Prices fell on average by 0.5% over the period which is the main reason for the slight fall in rank," he said. "Within Europe, Luxembourg City ranks just above Cardiff in the UK at 26th place and a little below Marseille, France, in 24th place."
ECA produces its cost of living studies twice a year, "using a basket of day-to-day goods and services commonly purchased by assignees", such as grocery items, household goods and clothing, the company said in its announcement on 8 June. However, many outlays are excluded, including cars, school fees and apartment rentals. "Such items can make a significant difference to expenses, but are usually compensated for separately in expatriate packages."
The most expensive cities in the world were Kinshasa, the capital of the Democratic Republic of Congo, followed by Zurich, Geneva, Basel and 5th priciest Bern. In Europe, Oslo rounded out the top five.
The borough of Manhattan in New York City was the most expensive place for expats in North America, although it was only 20th globally, said ECA. Port of Spain, capital of Trinidad and Tobago, had the highest cost of living within Latin America, while Tel Aviv led in the Middle East and Tokyo in the Asia-Pacific region.
Published:
http://delano.lu/d/detail/news/25th-expats/118584