What it's like returning to Australia after living overseas for years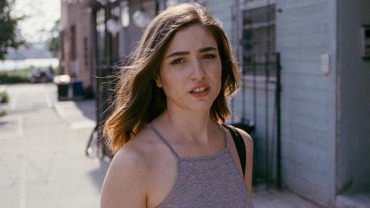 AFTER six years living in New York, I decided to move back to Australia. The decision was gradual and it wasn't.
Visiting Melbourne in winter last year, I noticed things about the city I had never before. The way the light hits Swanston Street after the rain. How casually friends spend evenings arguing and laughing, wine in hand, unhurried by having to be somewhere. How hard it was getting up to leave.
In the split second between hugging my mum goodbye and stepping through the glass doors I knew: I wanted to come home.
I'd be lying if I said moving home and trying to pick up where I left off wasn't terrifying. Friends had been living their lives without me for so long, I was afraid I wouldn't fit back in. And I've found that sometimes I don't fit back in, but that's OK.
Being able to find newness in a city you can walk around and point out your life's landmarks -where you had your first kiss, where you threw up on the street that one time — all that stuff is kind of exciting.
Luckily, I'm not the only person just returned, readjusting to life at home. Australia, it turns out, is beckoning people home from much cooler places with much more "culture" and "vibes" en masse. I spoke to some other former expats to find out how it felt for them to come home.
Published:
http://www.goldcoastbulletin.com.au/lifestyle/what-its-like-returning-to-australia-after-living-overseas-for-years/news-story/3987d28604258dd2e2014d844d48226f