Functional, premium homes built for OFWs, expats, retirees in Tagaytay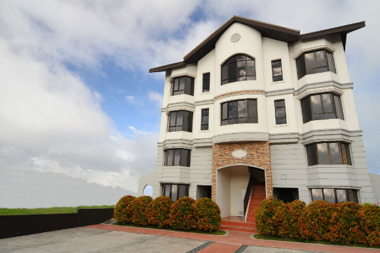 MANILA, Philippines – With the flourishing residential real estate landscape in Tagaytay, a real estate developer did not waste time to build modern, comfortable and affordable homes in the enchanting holiday town south of Manila.
Don Tim Development Corp. (DTDC) gives homeowners a home away from the hustle and bustle of the metropolis to the cool, breezy and laid-back Tagaytay, which has been an ideal location for staycations, settling down and retirement.
DTDC caters largely to overseas Filipino workers, expats and retirees, creating modern homes and choice amenities that provide value and comfort.
The developer's history dates back to 1961 when it started as an appliances company. After venturing into the shipping industry, they officially entered property development in 1981 to hold the assets of the Don Tim Group of Companies. Currently, DTDC residential projects are in Tagaytay and other areas of Cavite.
The company started acquiring tracts of land because of the boom in the property sector. It consolidated its resources and embarked in residential development, offering the market integrated service such as construction, marketing and financing. Today, DTDC continues to be known for functional premium housing development, first-rate features and amenities, reasonable prices, convenient locations and customer-oriented service.
Published:
http://beta.philstar.com/business/2016/05/30/1587519/functional-premium-homes-built-for-ofws-expats-retirees-in-tagaytay