'I am not a tourist' expat fair comes to Eindhoven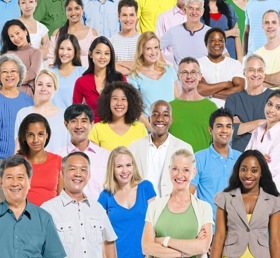 'I am not a tourist' expat fair comes to Eindhoven
Learning Dutch, finding a house, experiencing Dutch culture, making connections, solving immigration and tax issues…everything is an option at the 'I am not a tourist' expat fair which is taking place in Eindhoven next month.
The 'I am not a tourist' fair is the biggest expat-orientated event in the Netherlands, which until now has only been held in Amsterdam. But this year, for the first time ever, the event will also be held in the south east of the country – in recognition of the growing importance of the region as an international centre.
The 'I am not a tourist' fair in Eindhoven is a prime opportunity for internationals in Eindhoven and beyond to find out more about life in the 'lowlands'. The event brings together 50 exhibitors and more than 1,500 internationals in an historic setting: the former VDMA garage on the Vestdijk, a stunning industrial building in the heart of the city.
Seminars
Newcomers will be able to find out more about housing in the Netherlands, attend talks on the employment market, banking, education and the tax system. There will also be a programme of performances and workshops throughout the day.
Order your free tickets for the 'I am not a tourist' Expat Fair at the International Boulevard, Eindhoven here!
The 'I am not a Tourist' fair coincides with two other international events on the same day. Outside the main hall, visitors can enjoy the International Festival with market stalls and a stage, while inside a special career event has been organised to help expat spouses find satisfying jobs.
Husbands and wives
The Expat Spouse Career Event is the ideal place for expat partners looking to pursue an international career or who are searching for a volunteering position in the Netherlands. A range of exhibitors will be present, looking to recruit and provide information about the Dutch job market. Meet representatives from some of the main industries in the region or offer your knowledge or assistance to one of the non-profit organisations which will be in attendance.
International boulevard
If you're feeling peckish or are in need of some retail therapy, take the chance to sample various types of cuisine and drinks on sale at the International Festival, which celebrates the opening of the International Boulevard in Eindhoven. You can also purchase hand-made products, art, jewellery and other crafts while listening to live music from all over the world.
Shake up your world and broaden your horizon by discovering what's going on in the rest of the expat community. Come to Eindhoven on June 12 for the 'I am not a Tourist' expat fair and celebrate an international city.
'I am not a tourist' is now in its 12th year, and bigger and better than ever before,' says Expatica managing partner Mark Welling. 'I'm really looking forward to the Eindhoven edition, which will provide our international friends in the south with the information and opportunities they need.'
Read more at DutchNews.nl: 'I am not a tourist' expat fair comes to Eindhoven
Published:
http://www.dutchnews.nl/features/2016/05/i-am-not-a-tourist-expat-fair-comes-to-eindhoven/